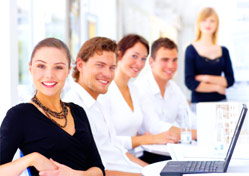 Media and Advertising Specialists in recruitment and strategic media consultancy.
With over twenty years of media and advertising experience, our clients range from Publicly listed Global Media and Advertising companies to smaller boutique operations.

More about us
contact
us

Phone: 02 8090 0781 or 0411820246


Skype: mediapathways



Facebook: Media Pathways

Twitter: @Mediapathways


LinkedIn: Media Pathways
How
We Recruit
Media Pathways provides and seeks quality candidates, through extensive search criteria and its rich talent banks. Our success in attracting high calibre candidates with relevant market experience, can be credited to the unique recruitment strategies we have implemented. We aim to achieve a professional service through a network of contacts within the industry, locally and abroad.

Media Pathways will identify the needs within an organisations own selection criteria and then overlap this with our talent banks skill set. Our consultants conduct customised competency based interviews to assess a candidates skills set, career history and cultural fit, plus reference checking before presenting them to your organisation.
REFERENCE CHECKING
Two role-specific reference checks with previous managers or supervisors are completed for each
candidate and provided to our clients on request.