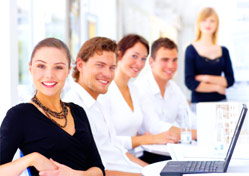 Media and Advertising Specialists in recruitment and strategic media consultancy.
With over twenty years of media and advertising experience, our clients range from Publicly listed Global Media and Advertising companies to smaller boutique operations.

More about us
contact
us

Phone: 02 8090 0781 or 0411820246


Skype: mediapathways



Facebook: Media Pathways

Twitter: @Mediapathways


LinkedIn: Media Pathways
For Clients
Media Pathways provides a media recruitment service that can be influential in your employment process.

Media Pathways is under pinned by more than twenty years of media sales experience, we specializes in the media and advertising industry. Our key contacts and experience are in Broadcast, Digital, Media agencies, Out of Home, Publishing, and Experiential.
JOB BRIEF
Because of our previous insight and experience within the industry, we have gained an intrinsic understating of the requirements and suitability of industry personnel. Having said that, we see it imperative that a detailed job brief is sourced.
The purpose of the role and specific job responsibilities
Preferred skills set and qualifications
Training and development provided
Induction & appraisal procedures
Organisational culture
Salary package and benefit
BENEFITS OF RECRUTIMENT
Media Pathways facilitates the media recruitment process and delivers benefits that will significantly enhance your human resource and achieve a better employee outcome. They include:
Optimised Efficiencies - both in advertising costs and your time
Reduce Process across Team – reading resumes and sourcing candidates
Talent Banks – high performance candidates with skills across like media.
Opportunity to tap into other media clients and intellectual property – choosing candidates from our talent banks gives you insight into competitive activity.
Risk – choosing the wrong candidate does happen
Speed – Access to talent bank candidates looking for jobs immediately
Focus – It gives you more time to do what you do best.
FEES AND TERMS OF BUSINESS
Our terms of business can be obtained by contacting us by phone 0411 820 246 or at