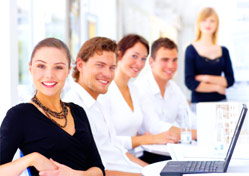 Media and Advertising Specialists in recruitment and strategic media consultancy.
With over twenty years of media and advertising experience, our clients range from Publicly listed Global Media and Advertising companies to smaller boutique operations.

More about us
contact
us

Phone: 02 8090 0781 or 0411820246


Skype: mediapathways



Facebook: Media Pathways

Twitter: @Mediapathways


LinkedIn: Media Pathways
Candidates
For candidates we have three options to show case your skills to prospective employers:
An in-depth interview that includes developing a strategy and search criteria for your next move.
Posting your profile under an anonymous name (Miss x) onto our Home Page for employers to review and enquire.
And for

those

who don't need to remain anonymous a 2 minute video Resume embedded into our website. This is particularly helpful for graduates, returning Parents and our Interstate and overseas candidates.

Media Pathways is aware of the stress of interviews and for some the unfamiliarity of interviewing again.
For your convenience we have provided tips to help you through this important process.