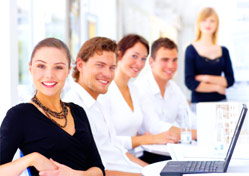 Media and Advertising Specialists in recruitment and strategic media consultancy.
With over twenty years of media and advertising experience, our clients range from Publicly listed Global Media and Advertising companies to smaller boutique operations.

More about us
contact
us

Phone: 02 8090 0781 or 0411820246


Skype: mediapathways



Facebook: Media Pathways

Twitter: @Mediapathways


LinkedIn: Media Pathways
About Us
Mike Clancy
Managing Director
As founder of Media Pathways, Mike had previously spent his time developing a successful Media sales career. Beginning at the Ten Network, he quickly enjoyed the opportunities a career in TV had to offer. With strong product knowledge he then went onto join the Ten Network regional counterpart Capital TV. After a successful stint at Capital TV in Canberra, he moved back to Sydney working with the highly acclaimed regional sales specialist, Media sales Network as a Group Sales Manager.
After a series of acquisitions and company name changes he later went on to lead a successful Radio network team at Southern Cross -2UE. Here he was required to manage a team of sales people as well as the commercial expectations of announcers such as John Laws, Peter Fitzsimmons and Mike Carlton. Mike and his team worked with both media agencies, clients and internal stakeholders to deliver integrated and multi-media solutions. Enjoys surfing, rugby, family and meeting new people.